Bona Tech Products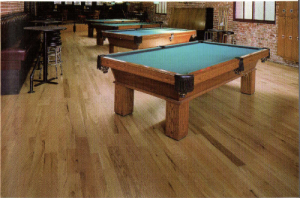 Congratulations! Your floors have been finished with Bonatech Traffic, a floor finish designed specifically for the unique demands of commercial hardwood floors. Traffic's technologically advanced waterborne formula provides the ultimate in durability, outperforming any finish in the industry. We know hardwood floors are no small investment. Our commitment to make your floor last  doesn't stop when it's finished. In this brochure, you'll see how to entrance the life of your newly finished floor.
The Environmental Choice
BonaKemi's commitment to preserving the quality of your environment has been the guiding factor in developing safer wood floor finishes and maintenance products, without sacrificing Bona's industry leading standards for quality and durability. Bonatech Traffic is part of Bonatech's  "Environmental Choice" family of waterborne finishing and maintenance products. The "Environmental Choice" seal is a registered trademark and represents a water based formula which meets or exceeds all state and federal clean air quality standards. Look for your environmental choice seal on Bona products. It is your assurance that you are doing the right thing for your health, our environment and future generations.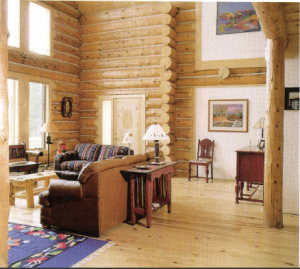 Cleaning Products 
General cleaning of your wood floors is recommended weekly. Floors subjected to heavy traffic should be cleaned on a more frequent basis. Try this Bona products to extend the life of your hardwood floors.
Bona Wood Floor Wipe Hardwood Floor Cleaning Kit
For easy, safe maintenance of your wood floor, the Wood Floor Wipe Kit contains "All You Need " :  a specially designed by Bona Mop, a spray bottle of Bona Swedish Formula Hardwood Floor Cleaner, one washable terry cloth mop cover, along with How-to-Guide care instructions.
Bona "Swedish Fo9rmula" Hardwood Floor Cleaner
A waterbased, environmentally responsible cleaner specifically formulated to clean all polyurethane finished wood floors or factory pre-finished no wax floors. It's ready to use, straight from the bottle, no mixing required.
Bona Pacific Floor Clean
For larger areas Pacific Floor Clean is a concentrated waterborne hardwood floor cleaner to be diluted with water. Use with a white pad or a low or variable speed buffer buy lightly misting the floor with the diluted solution for daily maintenance or deep cleaning.
Unlike other all-purpose cleaners or oil-soaps, Bona hardwood floors are chemically designed to tackle all types of stains without dulling your floor finish or leaving any oily residue which may cause an adverse effect on a recoat of finish at a later date.
Maintenance
For the first Week
Do not wash the floor with water or replace carpeting or rugs for 7days from the date your finishing job was completed.
When replacing furniture, use proper floor protectors such Bona Wood Floor Guard felt pads on all legs.
Place door mats at all outside entrances to trap dirt and grit.
To care and keep your floor and keep it looking great
Vacuum or sweep flour regularly
Remove spills promptly. Use a soft cloth and Bona Swedish Formula Hardwood Floor Cleaner to clean wet spills
Use a vacuum or a broom for dry spills and abrasives
Place mats at exterior doors to trap sand and grit from incoming traffic
Use area rugs on high traffic pathways and pivot areas at ends of steps, near doorways, etc. All rugs should allow floors to breathe. Avoid rubber back or non-ventilated rugs. When rugs are impractical, periodically check for wear.
Renew a word surface with a Bona Brand Finish before the wood is exposed.
Maintain the relative humidity between 40% and 55% because excessive humidity can cause wood fibers to swell, creating cracks in the finish
Never wet map a wooden floor. Excessive amounts of water can cause your wood floor to swell and cup.
Do not use wax, oil soap, or other industrial or household cleaners on your polyurethane finished wood floor. The use of these products can adversely affect the appearance of the finish and make refinish difficult.
For additional wood floor care and maintenance information, call us at 608-274-2821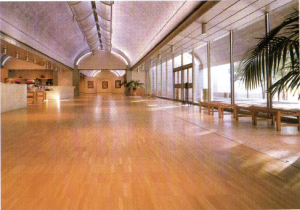 In WI: Dane Co. - Madison, Verona, Mt. Horeb, Mt. Vernon, Cross Plains, Mazomainie, Middleton, Waunakee, Sun Prairie, Marshall, Cottage Grove, Stoughton, McFarland, Oregon, and more.